About
Yriclium is a game developer, producer and publisher from the Netherlands. To find out more check out our website.

Products
Check out our products down below if you're interested. Also make sure to visit our RedBubble shop.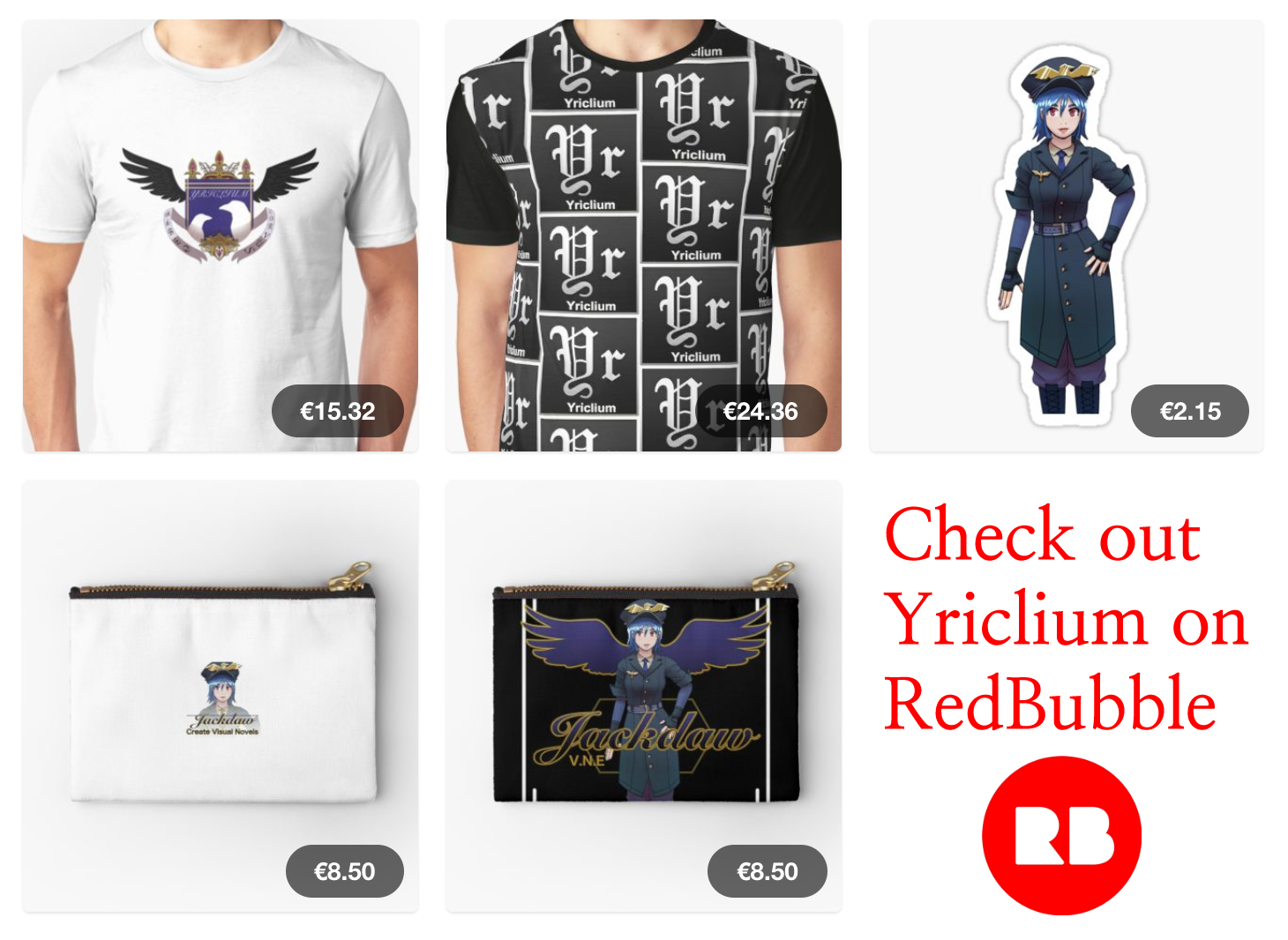 Follow us
Follow us on itch and social media to stay updated on all Yriclian matters.
Donate
Help us by becoming a patron on Patreon and receive wonderful rewards.